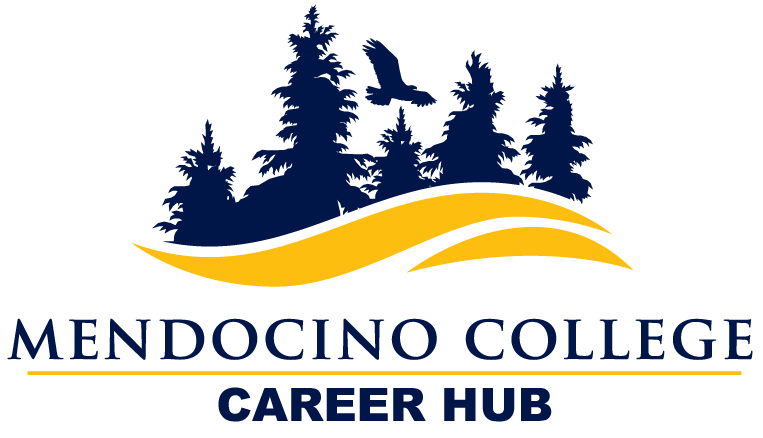 UPCOMING ONLINE EVENTS
To be Announced
---
PREVIOUS EVENTS
Career Opportunities in Government Agency Accounting
July 6, 2021 • 10:00 am
Presented by Robert Reveles
Link to Recording
*******
Career Opportunities in the Environmental Movement
March 31, 2021 • 4:00 - 5:00 pm
Presented by the Resource Renewal Institute
Link to Recording
*******
Health & Human Service Careers
April 14, 2021 • 10:00 - 11:00 am
Presented by Mendocino County HHS
Link to Recording
*******
Dental Assistant Career Speaker
April 14, 2021 • 4:00 - 5:00 pm
Presented by the College of Marin
Register Here
*******
Maritime Career Speaker Series
April 21, 2021 • 12:00 - 1:00 pm
Presented by the Maritime Academy
Register Here
********
You can access a recording of the Job Fair Prep coaching session with video presentation tips. Contact us for more information.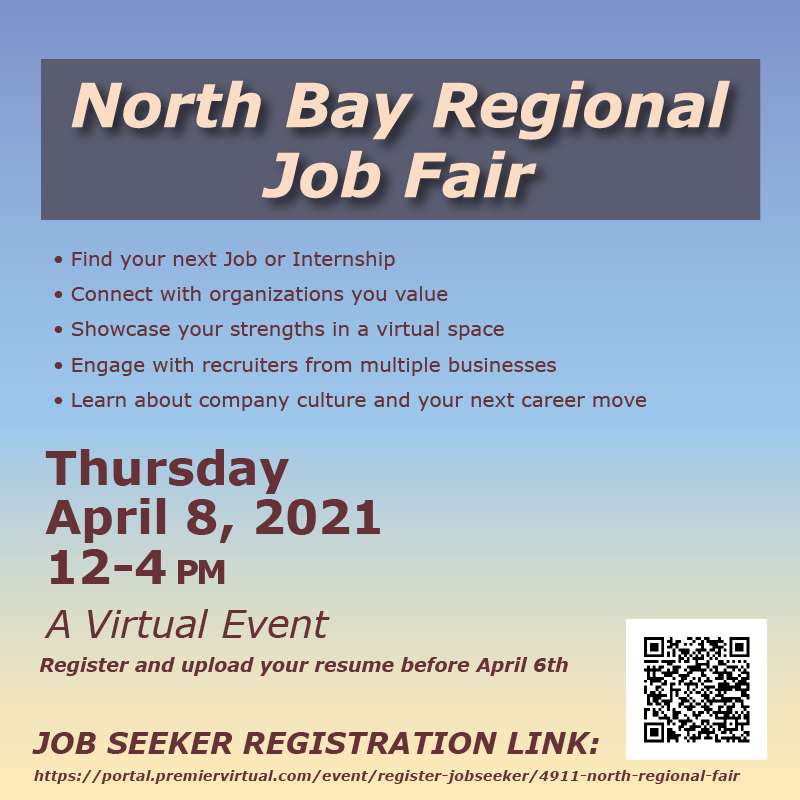 Visit our Virtual Career Hub to learn how to choose a career that aligns with your individual interests as well as career services we offer students.  
The Career Hub is open virtually Monday through Thursday. Scroll to the bottom of the page to connect with us. 
Get advice on how to create a resume, dress for interviews, and answer common job interview questions. 
Take a FREE Career Assessment though Career Coach at the Career Hub to learn about your interests. Career Coach will give you career suggestions based on your responses. There is a Quick Start option if you are in a hurry- answer only 6 questions. When you have more time, take the 60 question assessment. 
We offer:
Presentations by local employers about current career opportunities 
Workshops to build employment skills (recordings of past workshops below): 
Ace the Interview - Interview Tips & Tools to help students prepare for upcoming or future job interviews. Proper preparation helps to relieve stress and anxiety associated with job interviews. Join to gain a competitive edge and ace the interview! 
Contact: 
Lauren Simmonds, Career Center Specialist
careerhub@mendocino.edu
707-468-3044
The Career Center Specialist offers online live chat as well. To live chat on your computer, follow these directions below to get started:
Have your college ID or state-issues ID card available.
Use Chrome or Firefox for your browser. See below for technical support.
Have your webcam ready.
Have your microphone or a headset with a mic ready.
When you see a green light on the page by the staff member, just click on "Knock on Door" to begin chat.
Log-in with your MyMendo username and password.
*All video chats are recorded for security purposes*