Phone:
468-3218 (Jim Xerogeanes); 468-3148 (Jake Kyle)
Overview
Programs include training in the areas of food processing, distribution, and marketing, as well as growing wine grapes and the basics of business in the viticulture industry.  Students have access to hands-on training and experience in the gardens and vineyards on campus.
Plant Sale
We are adapting to the safety concerns around the pandemic by creating a "Virtual" Plant Sale this Fall. Beginning September 23rd through Novelber 13th you may visit this link to select from over 300 plant species, as well select a convenient pick up time at Mendocino College, where your order will be prepared and waiting for you.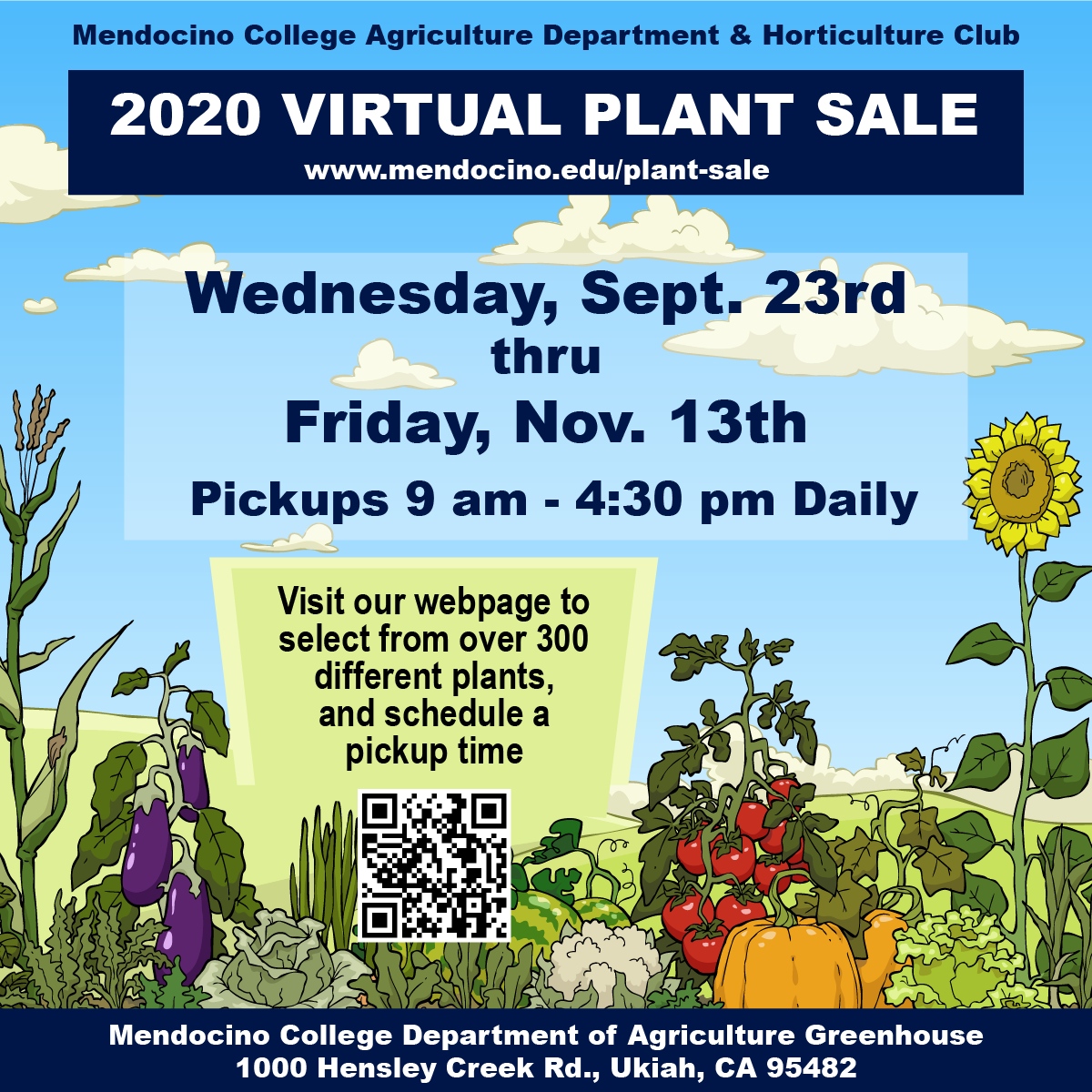 ---
Faculty
---
Degree and Certificates
---