March 15, 2019 - 4:00pm
to
April 13, 2019 - 7:00pm
The community is invited to attend the upcoming Mendocino College Art Gallery exhibit Fostering our Future:  Collaborating to Cultivate an Environmentally Aware Community. An opening reception for the show will be held on Friday, March 15 from 4-7 pm. Refreshments will be served. Science instructors at Mendocino College have put together this photo exhibit, which highlights images and information about the college's Coastal Field Station. Most of the images were captured by Mendocino College students and instructors. This educational facility, nestled between the California Coastal National Monument and the Greater Farallones National Marine Sanctuary, has supported the education of Mendocino College students for almost 40 years. The display puts a spotlight on the beloved community members who, through their donations of time and money, have made the recent renovation work possible. It also highlights the unique educational activities and history of the amazing site. This photo project has been generously underwritten by the Friends of the Mendocino College Coastal Field Station and Natural Sciences, an affiliate of the Mendocino College Foundation.
Regular gallery hours are Tuesday, Wednesday, and Thursday from 12:30-3:30 PM, by special appointment, and during theatre performances. For more information call (707) 468-3207 or email Gallery@mendocino.edu. The Mendocino College Art Gallery is located in the Center Theatre at the Ukiah campus: 1000 Hensley Creek Rd. Ukiah, CA 95482.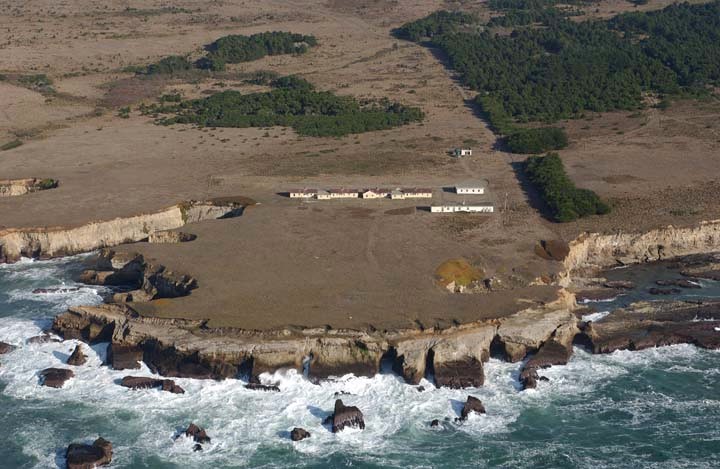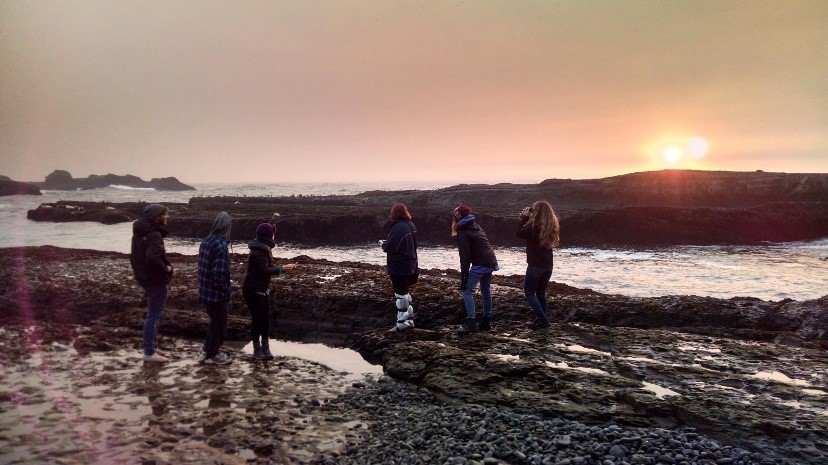 Photos: left – Mendocino College Zoology students, right – Aerial View of the Mendocino College Coastal Field Station.