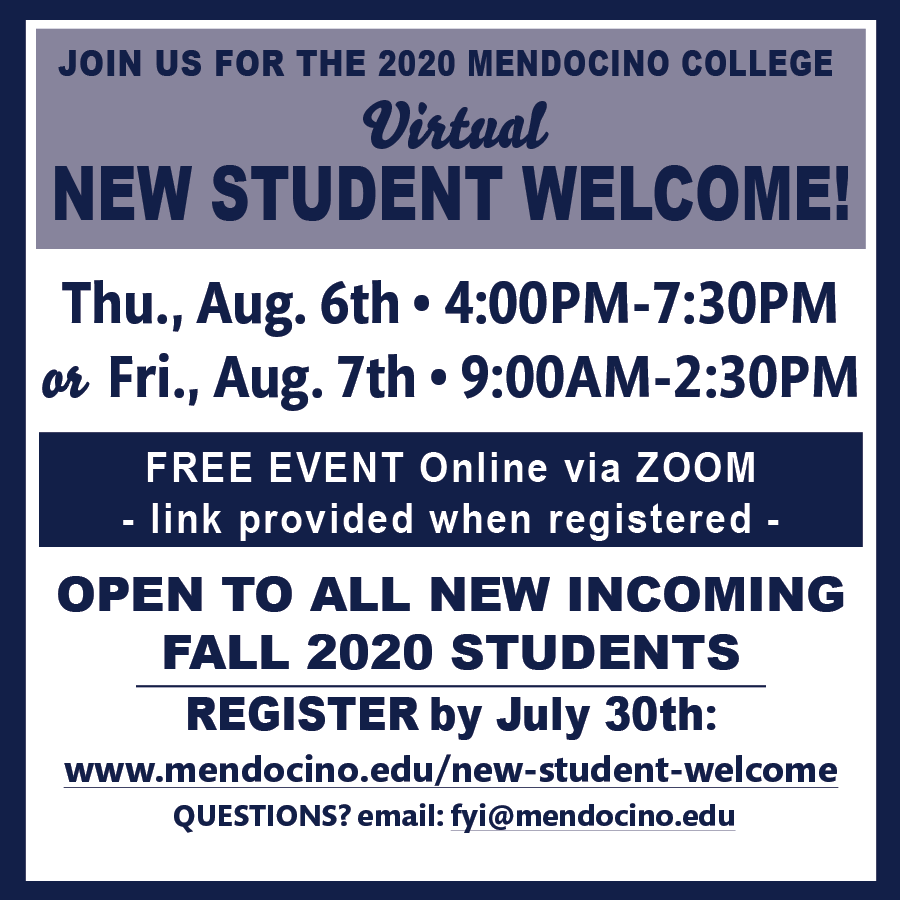 To all new incoming students: have you registered for our online New Student Welcome event? This event will show you ➡️➡️➡️
✅How to register for classes
✅How to complete the financial aid process
✅Majors offered at Mendocino College
✅Online tools (Canvas, MyMendo)
✅Resources to help you succeed
✅Student success and leadership opportunities
✅Textbook support programs
✅Student support services
✅And more!
The fall semester begins August 17!
For questions, please email fyi@mendocino.edu