The Mendocino College 2022-2024 Catalog is currently being updated. Electronic versions of portions of the catalog will be posted here as the print version is completed. Please note this catalog will cover both the 2022-23 and 2023-24 school years. Updates and addenda to the catalog will be published here.
---
2022-2024 Catalog (in development)
Catalog Sections:
---
2021-22 Catalog Addendum
Please review this for updates to our 2021-2022 Catalog.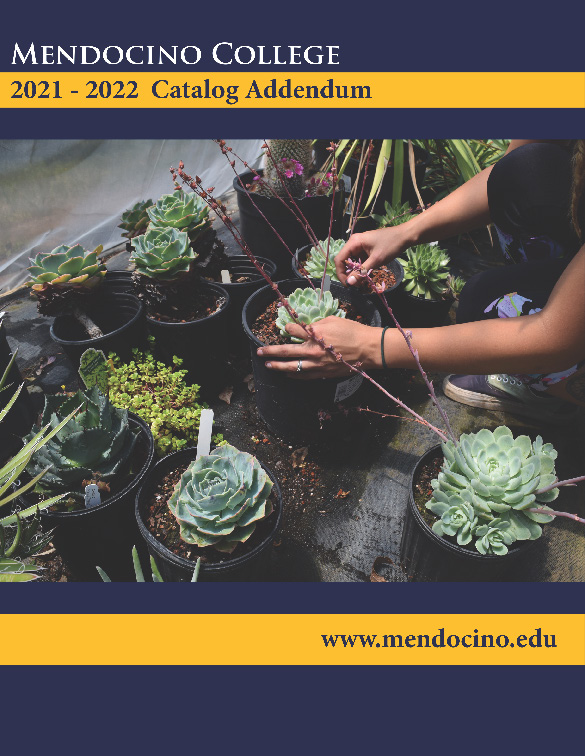 You may click on the image above or here to download.
---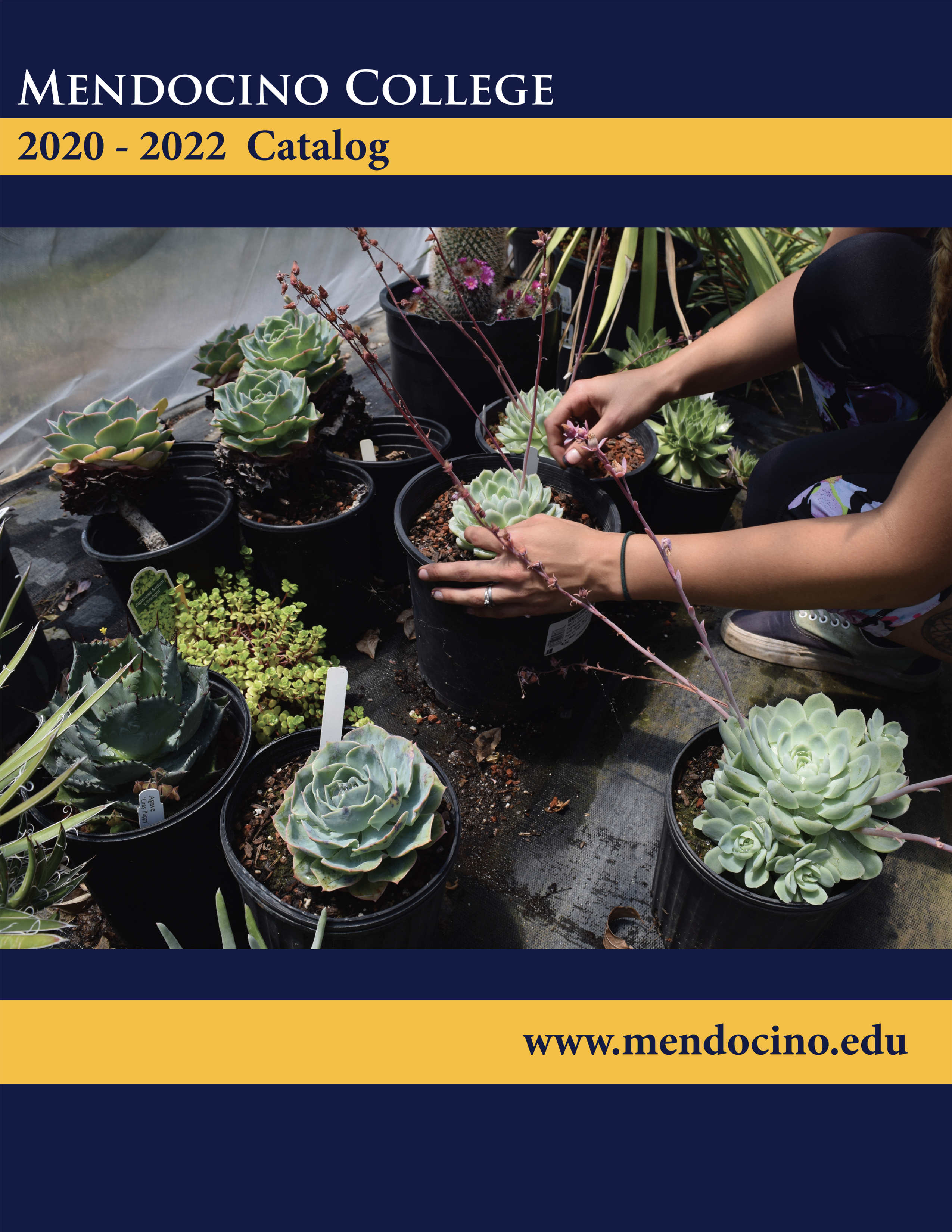 Mendocino College 2020-2022 Catalog
---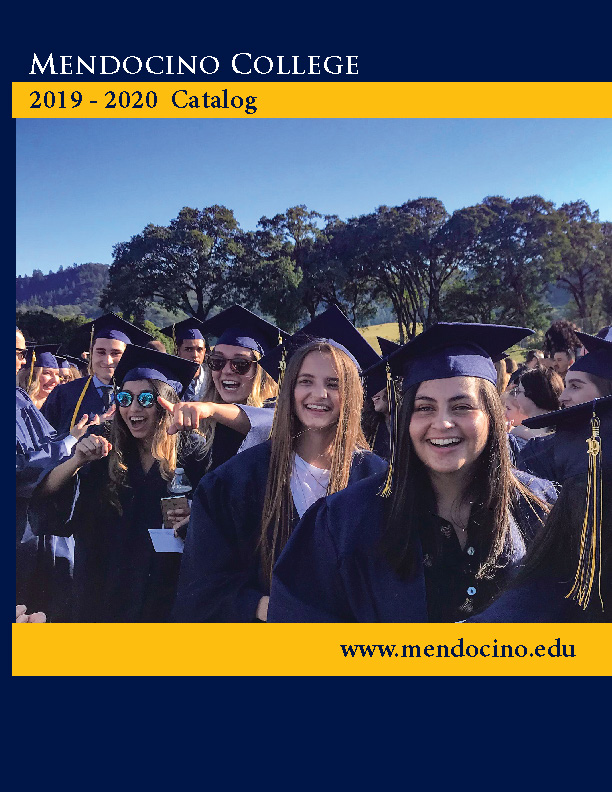 Mendocino College 2019-20 Catalog
---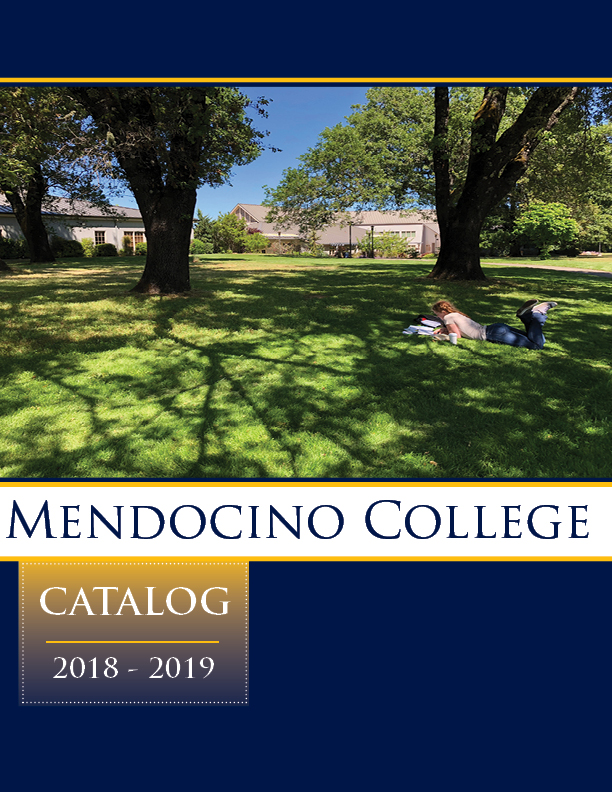 Mendocino College 2018-19 Catalog.pdf
---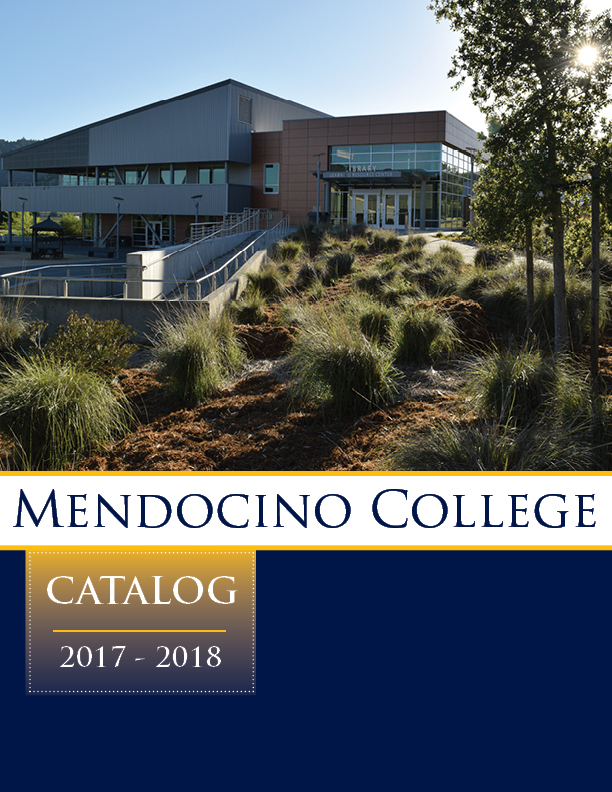 Mendocino College 2017-18 Catalog.pdf
Catalog Correction: January 2018: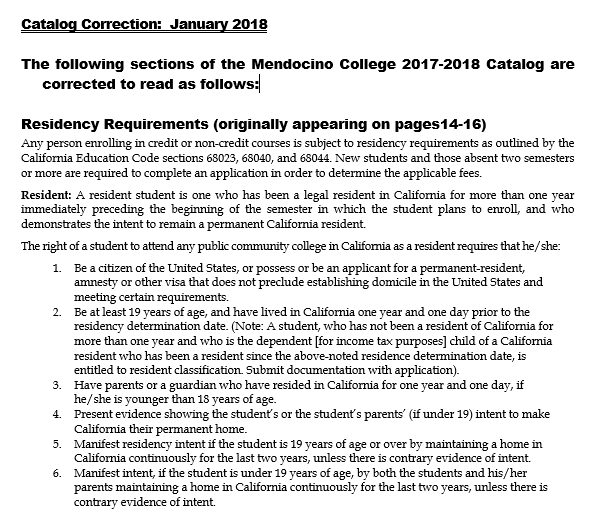 ---
Previous Catalogs: