Student Government Elections for 2020-21 Term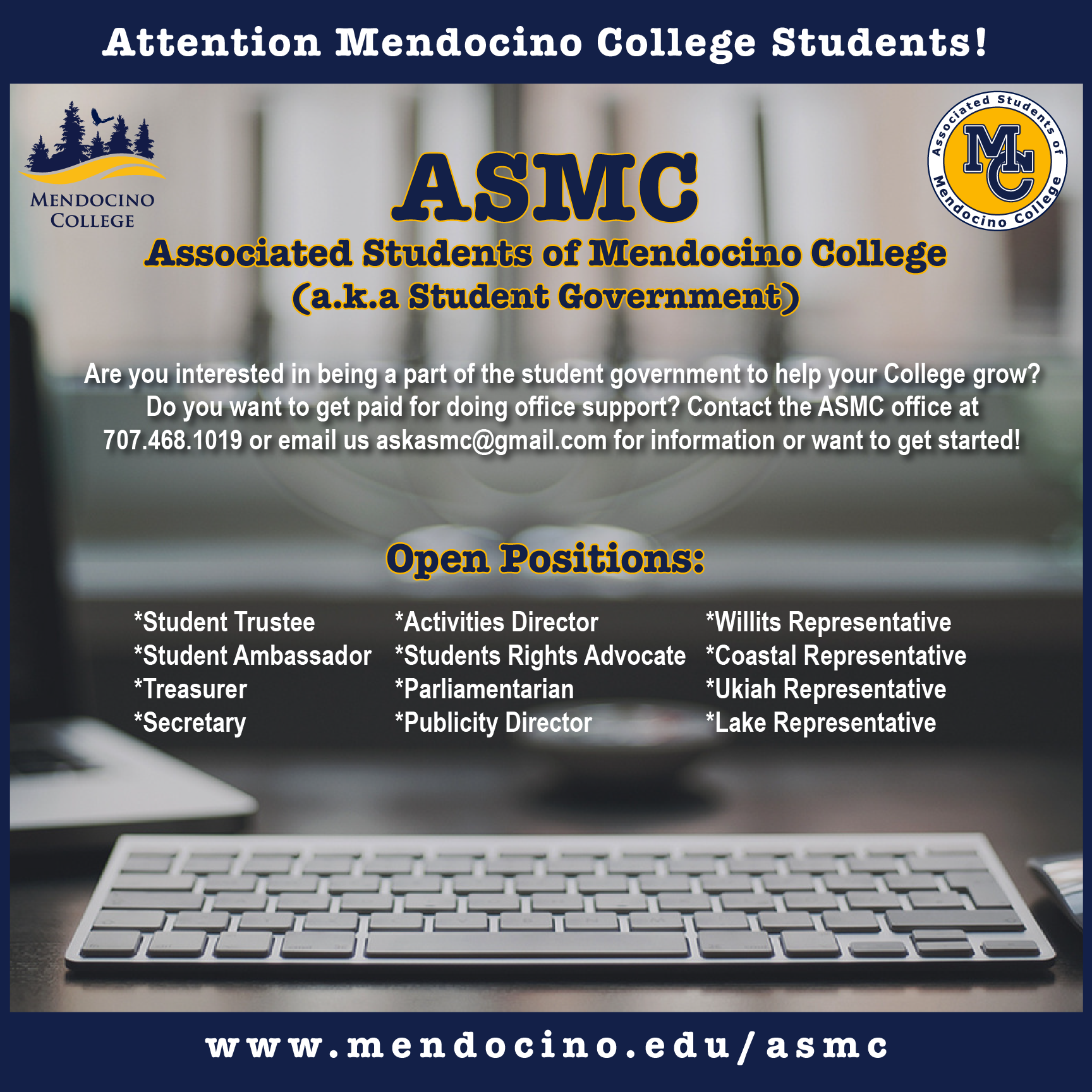 Are you interested in being a part of the student government to help your College grow? Do you want to get paid for doing office support? Contact the ASMC office at 707.468.1019 or email us askasmc@gmail.com for information or want to get started!
If you are interested in becoming an ASMC Officer, please review the qualification requirements and instructions in the ASMC Candidacy Packet (CLICK HERE TO VIEW).
Submit your information using the online candidacy form (CLICK HERE TO ACCESS THE ONLINE CANDIDACY FORM).
OPEN POSITIONS Fall 2020
*Student Trustee
*Student Ambassador
*Treasurer 
*Secretary
*Activities Director
*Students Rights Advocate
*Parliamentarian
*Publicity Director
*Willits Representative
*Coastal Representative
*Ukiah Representative
*Lake Representative 
If you have additional questions, please call the ASMC office at 707.468.1019 or email ask.asmc@gmail.com.