Student Government Elections for 2021-22 Term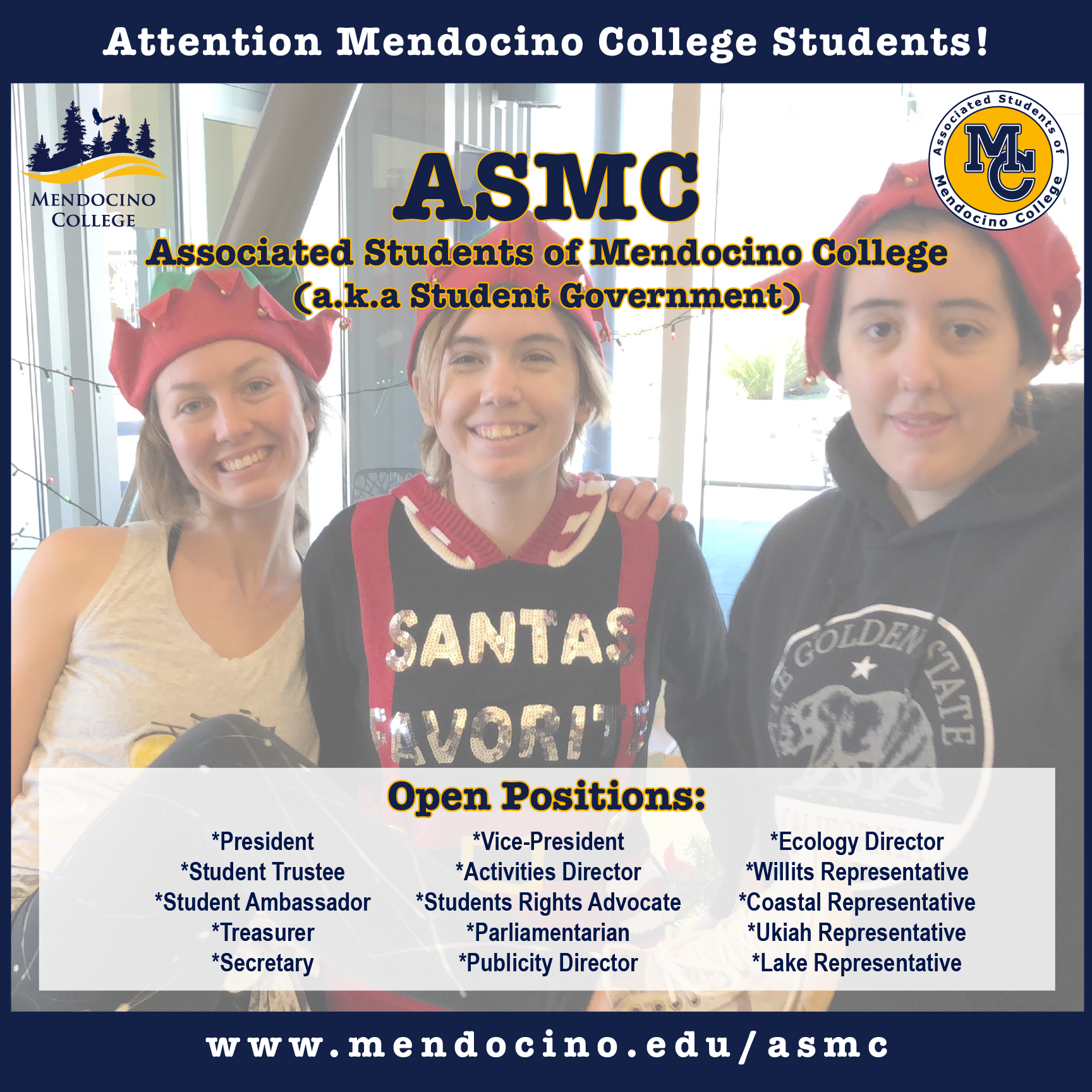 Are you interested in being a part of the student government? By serving on the student senate you can represent your fellow students by serving on the Board of Trustees and many campus committees, as well as through regional and statewide organizations. You will help improve the college experience by organizing events and activities, awarding scholarships, and other important duties. It will be a great addition to your transfer or job applications, and you can get paid for working in the ASMC office!
Elections will be held on May 13-14 via electronic voting. Candidacy forms must be completed by May 5.
If you are interested in becoming an ASMC Officer, please review the qualification requirements and instructions in the ASMC Candidacy Packet  (CLICK HERE TO VIEW).
Submit your information using the online candidacy form (CLICK HERE TO ACCESS THE ONLINE CANDIDACY FORM).
To find out more about ASMC and what we do, check out this video. For further information, contact the ASMC office at 707.468.1019 or email us askasmc@gmail.com.
OPEN POSITIONS Fall 2021
*Student Trustee
*President
*Vice President
*Ecology Director
*Student Ambassador
*Treasurer
*Secretary
*Activities Director
*Students Rights Advocate
*Parliamentarian
*Publicity Director
*Willits Representative
*Coastal Representative
*Ukiah Representative
*Lake Representative