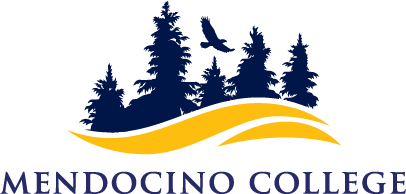 Mendocino College is committed to protecting your health and safety. Due to COVID-19 and its impact on our community, we have transitioned courses and services to an online or remote delivery for the Fall 2020 semester. As an "essential business," the college is still allowed to stay open to support students, faculty, and staff in delivering instruction and services.
For a list of classes schedule for the upcoming fall semester please visit: https://www.mendocino.edu/schedule.
Anyone on campus must adhere to social distancing requirements (Spanish) (English). 
Mendocino College remains operational via mostly remote delivery of instruction and student services for the Fall 2020 semester.
Hours: 
Ukiah gate:
Mon, Wed, & Fri- 7:00 a.m.- 9:00 p.m., Tues & Thur- 7:00 a.m.- 11:00 p.m., Sat & Sun - Closed & Locked
Library:
Mon-Thur 10 am - 6 pm, Fri 10 am - 2 pm
Contact: 707-468-3000
Coast Center, North County Center, Lake Center: 
Mon & Wed 11 am - 3 pm and by appointment Mon-Thur 8:30 am - 6:00 pm and Fri 8:30 am - 2:00 pm. Available by phone during regular business hours Mon - Thur 8:30 am - 6:00 pm and Fri 8:30 am - 2:00 pm.
Contact: Coast Center (707) 961-2200, Lake Center (707) 263-4944, North County Center & Covelo site (707) 459-6224
Covelo Site:
Closed until further notice. 
Lake Center: Closed 10/26/20, 10/27/20 due to PG&E PSPS. The center will return to normal hours on 10/28/20. 



We appreciate you and are making every effort to ensure you are able to continue your education journey while remaining safe and healthy. 
For a list of Student Support Resources online please visit: www.mendocino.edu/resources-online
For a list of student frequently asked questions during the COVID-19 shelter in place please visit: https://www.mendocino.edu/FAQS
COVID 19 Resource Links
COVID Awareness (Spanish) Videos: https://drive.google.com/drive/folders/1NKQQpaPwkXWTRgIGbkLLEGPaHjR4RDVP?usp=sharing
California Department of Public Health and Cal/OSHA  https://files.covid19.ca.gov/pdf/guidance-higher-education--en.pdf
Mendocino County COVID 19 Webpage: https://www.mendocinocounty.org/community/novel-coronavirus/covid-19-testing
Lake County COVID 19 Webpage: https://www.lakecountyil.gov/4377/Coronavirus-Disease-2019-COVID-19
California Department of Public Health: https://www.cdph.ca.gov/Programs/CID/DCDC/Pages/Immunization/ncov2019.aspx
California Community College Chancellor's Office: https://www.cccco.edu/About-Us/Chancellors-Office/Divisions/Communications-and-Marketing/Novel-Coronavirus
CO's Communication to Colleges & Executive Orders: https://www.cccco.edu/About-Us/ChancellorsOffice/Divisions/Communications-and-Marketing/Novel- Coronavirus/co-communications-to-colleges 
CDC Website: https://www.cdc.gov/coronavirus/2019-ncov/index.html
California Community College League Webpage: https://www.ccleague.org/novel-coronavirus-2019- covid-19
Academic Senate: Discipline specific discussions: https://www.asccc.org/calendar/list/events
ACCT Federal Guidance: https://www.acct.org/COVID-federalresources